With remote school and work, buyers are experiencing a need for more space. Also, many who can afford a property want to take advantage of the low rates. The combination of these factors are inspiring people to buy new property this fall.
Homes are selling an average of 12 days faster than at the beginning of the year at a rate of 39 percent compared to the beginning of the year. There are also 25 percent more buyers than at the beginning of the year. The U.S. housing market has noticed homes spending fewer days on the market with increased selling prices.
As expected, properties in the Northeast are selling quicker than in 2019 by almost two weeks. Properties in the South take the second place, selling 2 days slower than the North. Properties in the Midwest are selling 9 days faster than last year, and properties in the West are selling 7 days faster.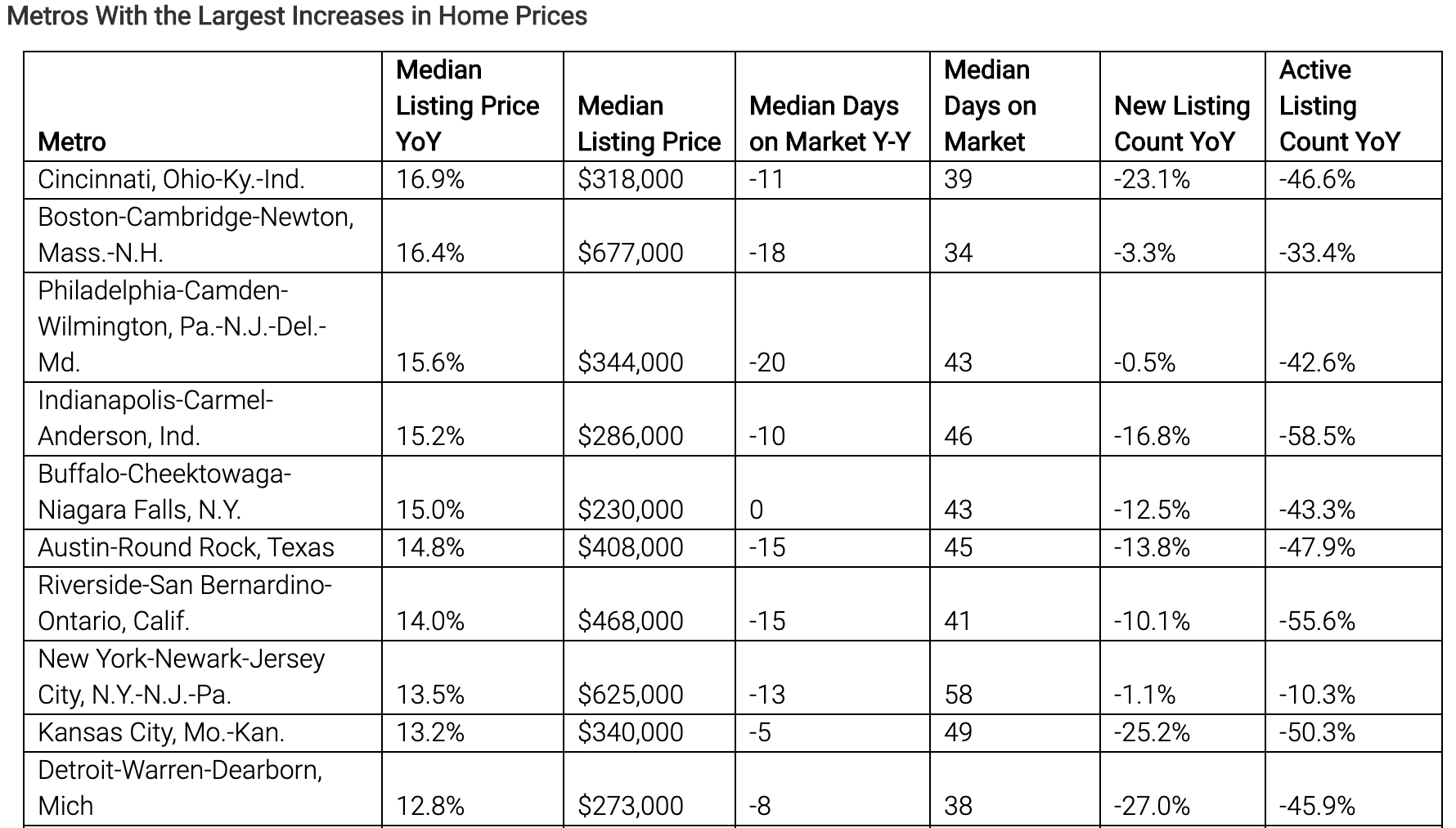 realtor.com
However, new listings in September were down 13.8 percent. If this continues, buyers will have to prepare for heightened housing competition this fall.
Remember to contact us at Castles Unlimited with all of your real estate needs!