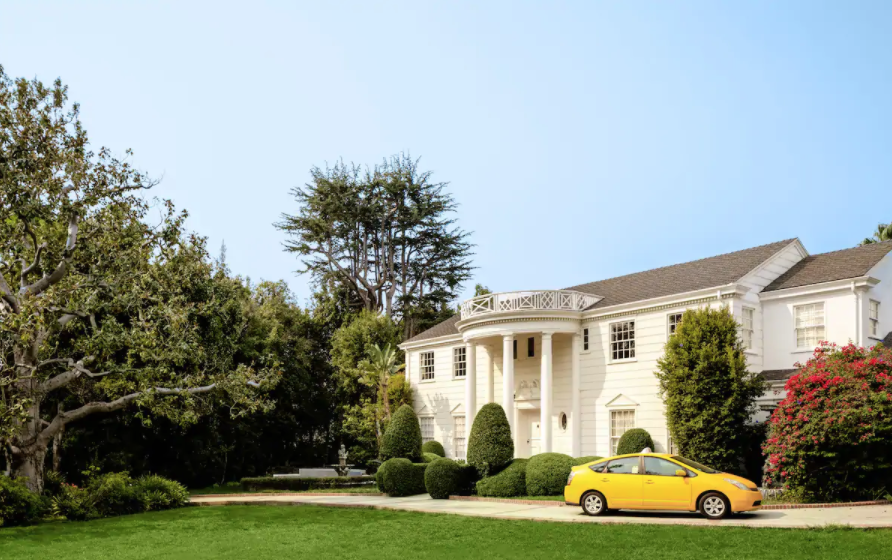 In honor of the 30th anniversary of the popular sitcom "Fresh Prince of Bel-Air", the Fresh Prince himself is listing the iconic Bel-Air mansion on Airbnb.
Fans can book the mansion for five nights this upcoming October. Smith himself announced the new listing through Instagram, posing with DJ Jazzy Jeff and the caption "YOOOO!! Y'all think we should rent out the @freshprince house?? We're making it happen with the squad at @airbnb". They're teaming up with the homeowners and Airbnb to make it available for rent!
Smith says in the listing description "I'm back. And this time, I'm handing you the keys so you'll have my wing of the mansion all to yourself - but my sneaker collection is off limits, aight?"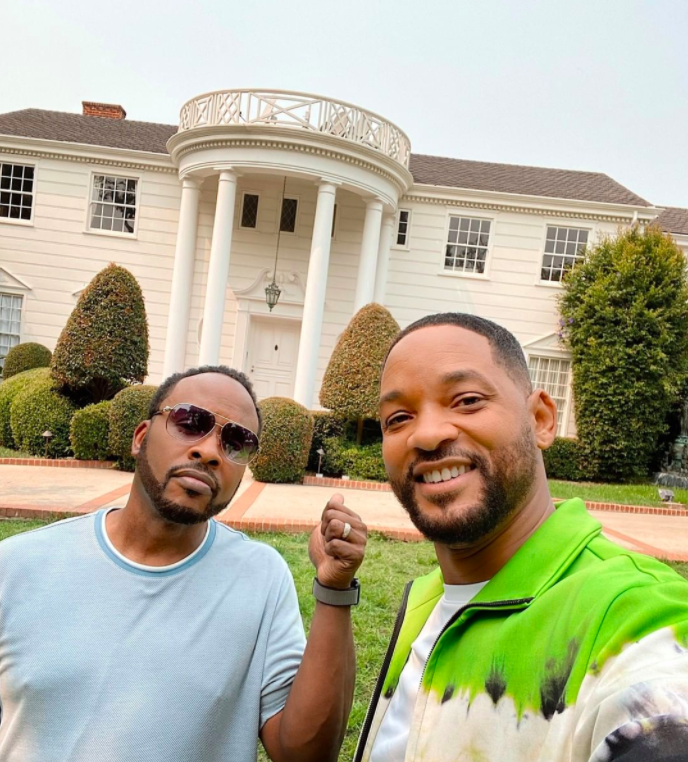 The beloved mansion's interiors were done up so fans would remember them; a room with massive bend and king style headboard, graffiti paintings and images of the rapper on the wall, also a large closet with only sneakers and hats in it.
While the indoors were filmed on set, the exteriors were featured several times in the show, and remember the giant pool from the backyard? That was real, and is included in the rental.
The rental includes Smith's bedroom, a full bathroom, a dining area, an outdoor lounge for entertainment, as the actor continues to describe "My wing of the mansion includes my bedroom (great for naps), a full bathroom (great for spitting bars in the shower), pool area (great for dips), an outdoor lounge, and the dining room (great for eating obviously). And you gotta do it like my guy DJ Jazzy Jeff so don't forget your sunglasses!".
The rental comes with an unforgettable experience. Guests get meals served "on a silver platters", the opportunity to get some serious fits off with Will's clothes from the show, and they're gifted a new pair of Jordans, according to the listing, which is potentially worth it on it's own.
The mansion is available on September 29, October 2, 5, 8, 11, and 14. The listing requires a two-night stay for $30 per night. Bookings are done in groups of two. The bad news is, in order to minimize the COVID-19 spread, it will be only available to L.A. county residents.
Honoring the 30-year anniversary of the show, HBO Max announced a cast reunion, while a reboot is about to hit NBC's Peacock.
"The Fresh Prince Of Bel-Air" first aired on September 10th, 1990, and went on for six seasons until 1996. The show helped Smith, 51, secure his first fan base, and go on to build one of the strongest careers in Hollywood.
Remember to contact us at Castles Unlimited with all of your real estate needs!