Old-world opulence meets modern living and cutting-edge tech in Radcliff Hill, the architectural masterpiece overlooking the Charles. Award-winning architect Yefim Massarsky built this estate in 2020, which received the praise of the Newton Historical Commission for it's "exemplary" construction. The price, initially set at $7,888,000, has just improved by $500,000 to $7,388,000.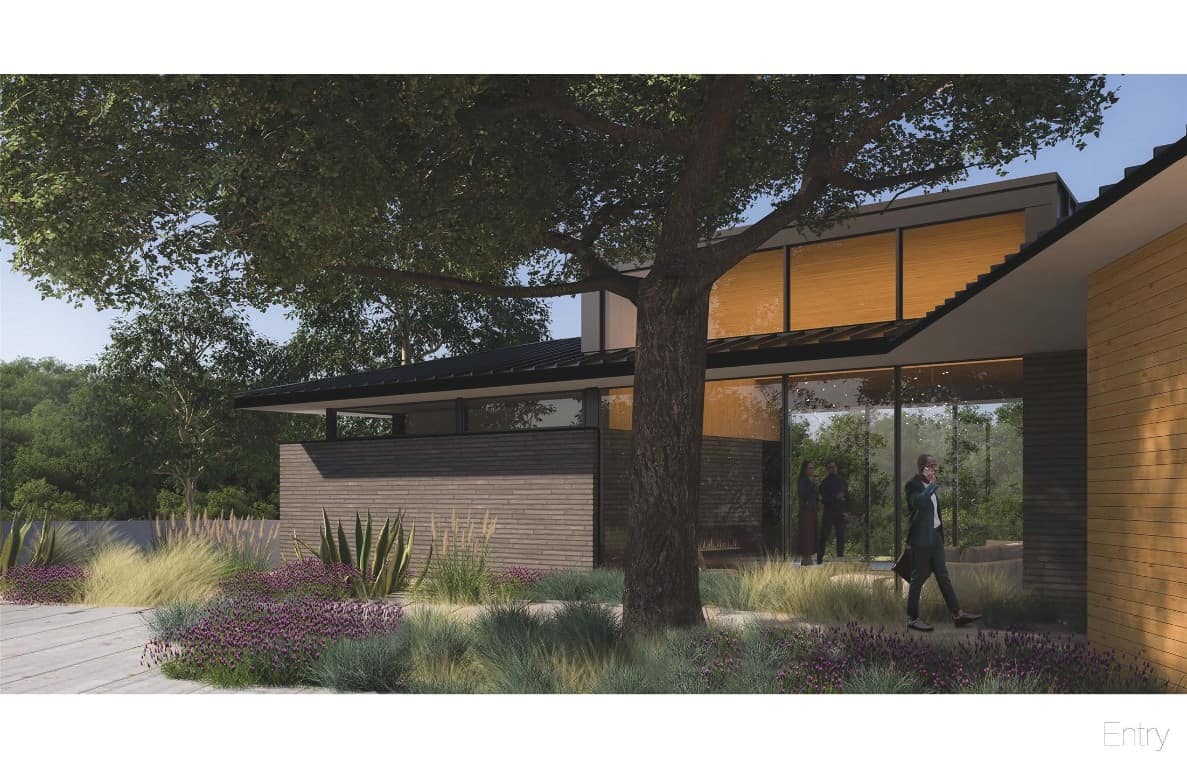 It's easy to understand what the Historical Commission meant as you walk through this palatial new home. It flows throughout, with thoughtful entertaining spaces and plenty of natural light. Before you even make it to the door, you're greeted with a granite promenade that features a fountain centerpiece, a heated driveway, and custom mahogany doors. Behind the custom garage doors you'll find a space for three cars, with pearl epoxy floors. While behind the front door, you'll find the foyer.
That foyer opens the house to guests with soaring ceilings and herringbone hardwood floors. Upstairs you'll find the bedrooms, with multiple configuration options including the chance to add a seventh and eighth bedroom. On the ground level, you'll find the kitchen, living room, and music room, among others.
The kitchen has custom cabinetry, quartz countertops, state-of-the-art appliances, and a connected butler's pantry. The French doors in the kitchen open up to a sprawling backyard, introduced by the outdoor kitchen and patio area. At the far end, you'll spot a wrought iron gate, and blueprints already exist for buyers should they choose to include an in-ground pool.
Upstairs you'll find the grand suite has it's own foyer with a morning kitchen, and a master bed with it's own bath, private balcony, and two walk-in closets. This level is where buyer's also have the option to include a seventh and eighth bedroom. On the lowest level is where you'll find our favorite amenities.
Downstairs, kept at a perfect 55 degrees Fahrenheit, there's a wine room with a glass door to let you admire the interior as you walk to the media room. That room, the optional home theatre, will get finished per the buyer's wishes. Also downstairs, attached to the personal spa, exercise room, and steam shower, is a wood sauna designed for optimal comfort.
If you'd like to learn more about Radcliff Hill, see more photos, videos, or contact us, feel free to check out the website at RADCLIFFHILL.com