Owning a home is about a lot more than just making the mortgage payments, paying the property taxes and keeping it clean and tidy. A home requires maintenance too. Trying to take it on all at once can feel downright impossible, so consider breaking down your annual upkeep tasks into seasonal projects. By breaking your projects down into smaller pieces, you will give yourself more peace of mind and more time to save for repairs.
Here are 17 things that as a homeowner, you might forget to do around the house. Keep your castle in tip-top shape with the following checklist.

SPRING TASKS
Everyone's heard of spring cleaning, that effort to dust away the cobwebs and mustiness of winter and prepare your home for the warmer, sunnier days to come. But spring is also the time to repair any issues caused by Old Man Winter and make sure your home is ready to withstand any spring and summer storms.
1. Do a general walk-around
How is the exterior of your home holding up? Do you need to do any spot painting? Repair any shingles or bricks? Are the eaves and flashing in good repair? How is your roof holding up? Are there any cracks in the foundation? Make note of any necessary fixes and add them to your warm weather to-do list.
2. Check your drains and gutters
As the winter snow begins to melt, it's a good time to check the drainage around your home. Start by checking your gutters for stoppages, leaks or loose connections. If all's well there, there could be a grading problem. You can try regarding or putting in French drains. If it's really bad, you might want to consider hiring a professional to come out and assess the situation.
You'll want to check your gutters as well. There can be all kinds of gunk up there after the fall and winter, and you'll want a nice, clean system that can handle the spring rains.
3. Service your A/C
If you have a central air conditioning system, and especially if you live in a warmer part of the country with a longer summer season, the $100 or so you'll spend on getting it serviced annually can save you the frustration and discomfort of it going out on the hottest day of the year.
4. Repair or replace your window screens
If you remove your screens during the winter, now's a great time to check them for any damages while you put them back up. Most screens can be repaired easily and inexpensively.

SUMMER TASKS
Who wants to work? The days are long and sunny, and it's time for getting together with family and friends to enjoy cookouts and holiday celebrations. Here are some of the things you can do to enjoy the season to its fullest and make sure your home is well tended for the festivities.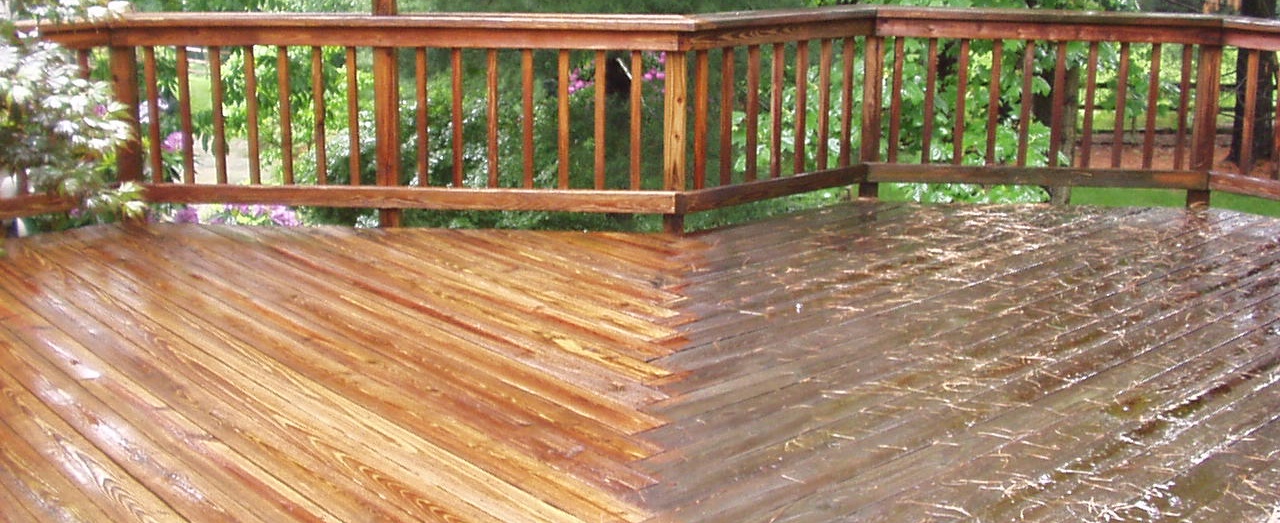 5. Clean and repair your deck and patio
This is where you'll spend a ton of time this summer, so get it ready. Does it need a power wash? Re-staining? Just a good cleaning? If your deck has nails, are any popping out and need to be replaced? If so, consider using screws instead.
6. Repair any plumbing problems to-be
Have a drippy faucet or a toilet that hangs? Now's a good time to quickly inspect your home's plumbing and fix small issues before they turn into big ones.
7. Take care of any insect problems
As the weather warms up, the bugs will come out to play, so if you aren't already on a regular exterminating schedule, it might be a good time to call the inspector and have them come out and check your home for pests. Carpenter ants and termites in particular, will become more active in warmer months, and you'll want to know about them as quickly as possible.
This is also a good time for you to check seals around doors and windows, crevices around plumbing and other areas where pests can gain access to your house. Repair or replace any seals of concern, and use an expanding foam to seal up spaces around plumbing lines.
8. Clean your dryer vent
Your dryer vent can become clogged over time. All that damp lint just builds up inside the hose and can not only make it less efficient, but could potentially cause a fire. There are special, inexpensive lint brushes available to clean the vent and hose.
9. Clean your garage
We all have that neighbor who uses their garage to seemingly store everything but the kitchen sink. If you are that person, it might be time to clear out the garage. Get in there and get it clean. Throw away what you aren't using, or have a garage sale. Clear it out, clean it out, and use that space to protect your vehicles and store your tools.
10. Clean out your dishwasher's food trap
It's a good idea to do this more often, even monthly if you don't rinse your dishes well, but a thorough cleaning once a year, coupled with a freshening cleanse of a vinegar and baking soda, followed by boiling water down your dishwasher drain can keep your system operating smoothly.

FALL TASKS
As the days grow shorter, now's the time to focus on getting your home ready to withstand the chill of winter and ensure you're comfortable all through the season.
11. Have your furnace inspected
It's a good idea to service and inspect your furnace every year, just like your air conditioning. This is also a good time to check and replace any weather stripping.
12. Have your chimney cleaned
Some people like to clean their chimney in the spring after a season of use. Others prefer to do it in the fall. Either way, if you have a chimney, it's a good idea to have it cleaned once a year.
13. Buy your winter tools and gear
Do you need a snow blower? If you already have one, does it need to be serviced? Do you need a new snow shovel? How about salt? It's a good time to stock up on any winter items you might need so you have them on hand and aren't caught off-guard when that first snow arrives.

WINTER TASKS
It's the season to bundle up with a good book and some tea in front of the fire. In order to make sure your home stays in proper working order, it's also the time to attend to some of the small and easily overlooked issues that become annoyances if not properly maintained.
14. Clean your basement and attic
Just like your garage in summer, now is the time to make sure your interior spaces are clear. Get rid of any items you haven't used in a while, do a thorough cleaning and do any necessary repainting.
15. Reorganize and clean out closets
Same goes for these smaller spaces. Go ahead and go through and get rid of anything you haven't worn in a year. Check shelves and rods to make sure none are coming lose. Do you need new hangers? What about any organizing items?
16. Tighten loose screws
Go through your entire house and check everything that could have a loose screw. Tighten or replace where necessary.
17. Lubricate squeaky hinges
Likewise, go through the house with a can of WD-40 and make sure all your doors, cabinets and other hinged items are well lubricated.