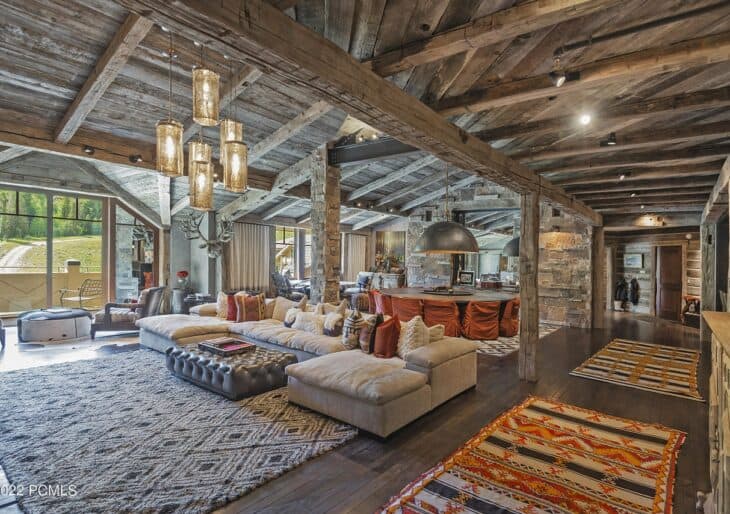 Under Armour founder Kevin Plank has listed his Utah lodge-in-the-sky for sale on the open market recently, and a quick $21.5 million closing could mean a charmingly rustic year-end celebration at the top of the Silver Mine resort complex in Park City.
The 6,858 sq. ft. condo is entirely clad in timber. The reclaimed wood of the walls and ceilings, battered and weathered by decades of seasonal change, gives the interiors an intoxicating rusticity and a historical depth that belies the complex's decade-long lifespan.
Click here to view the full listing!