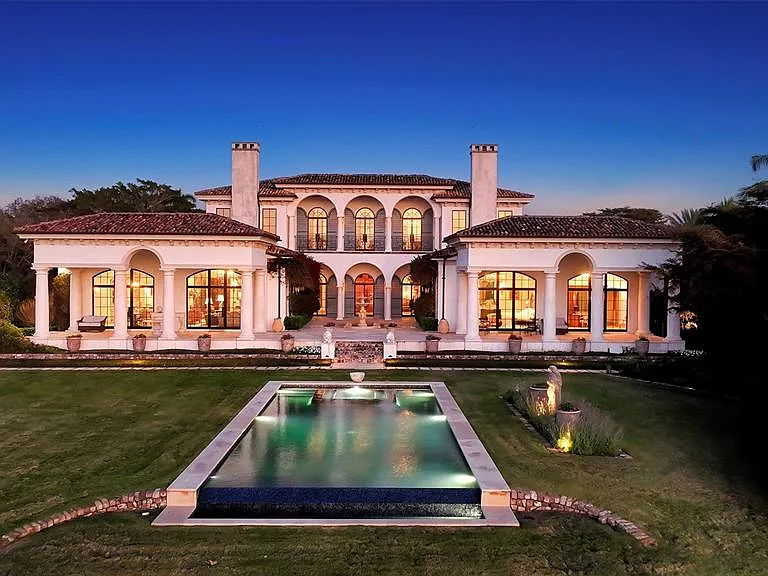 1309 Vista Drive is a beautiful Sarasota mansion that has just hit the market for $18M. Located right on the water, this home offers 3 bedrooms, 6 bathrooms, 8,452 sq ft of living space and a 1.44 acre lot. This estate is nothing short of extravagant while also being a cozy home for a single family. The exterior of the home will make you feel as though you are in the French countryside, with its cobblestone driveway, beautiful archways, and light blue door and shutters contrasting the stucco exterior.
This style continues into the interior, which has a historical charm with modern touches. Perhaps the most impressive aspect of the interior is the huge kitchen with a large island, farmhouse sink, vintage design and modern touches. At the end of the kitchen lies a dining area that overlooks the backyard and water. The backyard is perfect for relaxing with your family or entertaining guests. It has a large courtyard perfect for hosting parties as well as smaller nooks perfect for outdoor seating and dining. We cannot ignore the giant infinity pool overlooking the water. The home also features a master bedroom and bathroom, both overlooking the water. There is also a large personal gym.
Click here for the full listing!