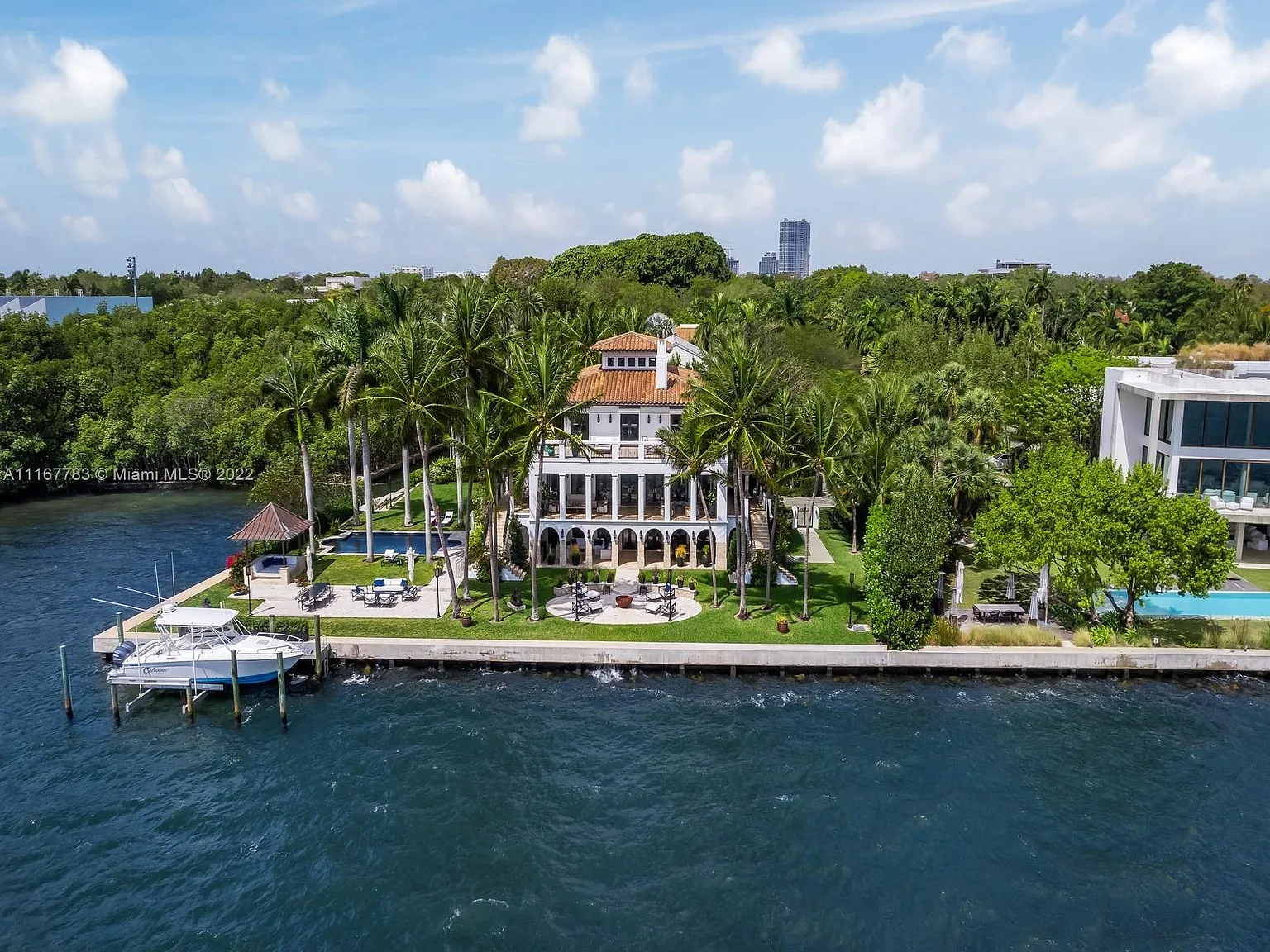 3080 Munroe Drive is a gorgeous Miami estate currently listed for $48 Million. This stunning home features 5 bedrooms, 5.5 bathrooms, 0.56 acres and 7,279 sq ft of living space. This home is nothing short of breathtaking. Its architecture is simplistic with spanish touches, seen in the contrast between its minimalistic and clean white walls and intricate black staircase railings. Each room is incredibly spacious, only highlighting the home's grandeur.
Perhaps the most impressive pieces of the home can be found in its exterior. There are many balconies of various sizes overlooking the water. In addition to some small balconies attached to various bedrooms of the home, there is a large balcony perfect for outdoor seating and entertaining guests. There is also a shaded outdoor lounge area adjacent to the pool. As you lounge by the pool under the many palm trees on the property, you will feel as though you are in paradise. In addition to the grand exterior, the home offers a grilling area, media room, and fitness room. To top it all off, this home is located in one of America's most exciting cities: Miami, Florida. Not only can you spend your days enjoying all that Miami has to offer, but you can return to your relaxing paradise-like retreat.
Click here for the full listing!