Photo credit: ClutchPoints via Flipboard
2020 has wreaked havoc on us, but one of the most painful hits dealt to the com tcmunity was the loss of a role model-- an NBA legend-- Kobe Bryant. An integral part of many of our childhoods, Kobe's own childhood is coming back to rear its head. The house he grew up in on Remington Road, original driveway hoop and all, is now for sale.
The well-preserved Colonial sits on Remington Road in the Philadelphian suburb of Wynnewood, PA. Bryant first displayed his real potential as a teenager who led his high school from that driveway hoop to the state championship.
Ever since moving back to the US from Italy in 1991, where his father played basketball professionally, Kobe lived in this 3,400-square-foot home.
The house, built in 1957, was purchased from the Bryants in 2008 for $510,000. The Realtor who sold it not having played it up as Kobe's home at all. It has 3.5 bathrooms, and five bedrooms; two of which have en suite bathrooms. Kobe's room was the first on the left at the top of the stairs.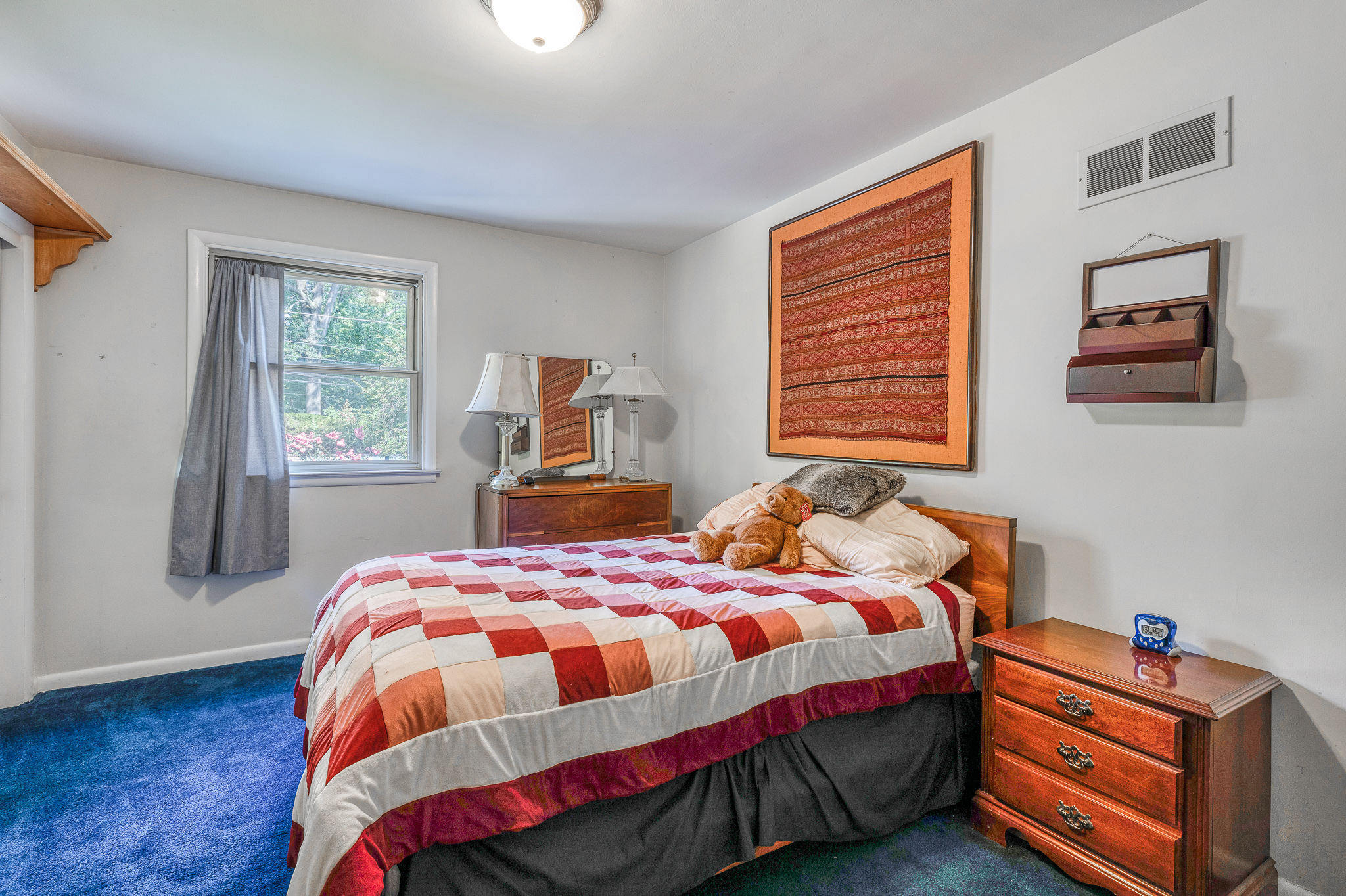 The home's traditional finishes contrast nicely with the colorful carpeting. The first floor is mostly open concept, the den is fireplaced, and the office has plenty of workspace.
We find the laundry room downstairs, along with a recreation room, an entertaining area, and an accompanying wet bar. The laundry room has lots of storage, and a recreation room off the laundry has a wet bar and entertaining space. The kitchen is upgraded with granite countertops, updated appliances, and custom maple cabinetry.
The circular driveway is perfect if you're someone who won't throw it in reverse, like Terry. There's plenty of parking, and beautiful landscaping. Speaking of the land, out back we see something interesting for athletes of all ages. The backyard isn't grass, but turf!
Kobe "Black Mamba" Bryant, and his daughter, Gianna "Gigi" Bryant, were lost to a helicopter crash on Jan. 26, 2020. Bryant, 41, spent his entire NBA career with one team, the Los Angeles Lakers. His loyalty knew no bounds, and it helped to prove that he was indeed a different animal, but the same beast.
This home is currently for sale at an asking price of $899,900 in Wynnwood, PA.
Contact us at Castles Unlimited with all your real estate needs.