Tommy Hilfiger and Fee Ocleppo have recently changed the asking price of their contemporary Golden Beach, Florida mansion to $24.5M. The couple purchased the property in 2013 for over $17M, and placed it on the market for $27.5M in 2017. After lowering their ask to $25.9M, they eventually re-listed for $23.5M.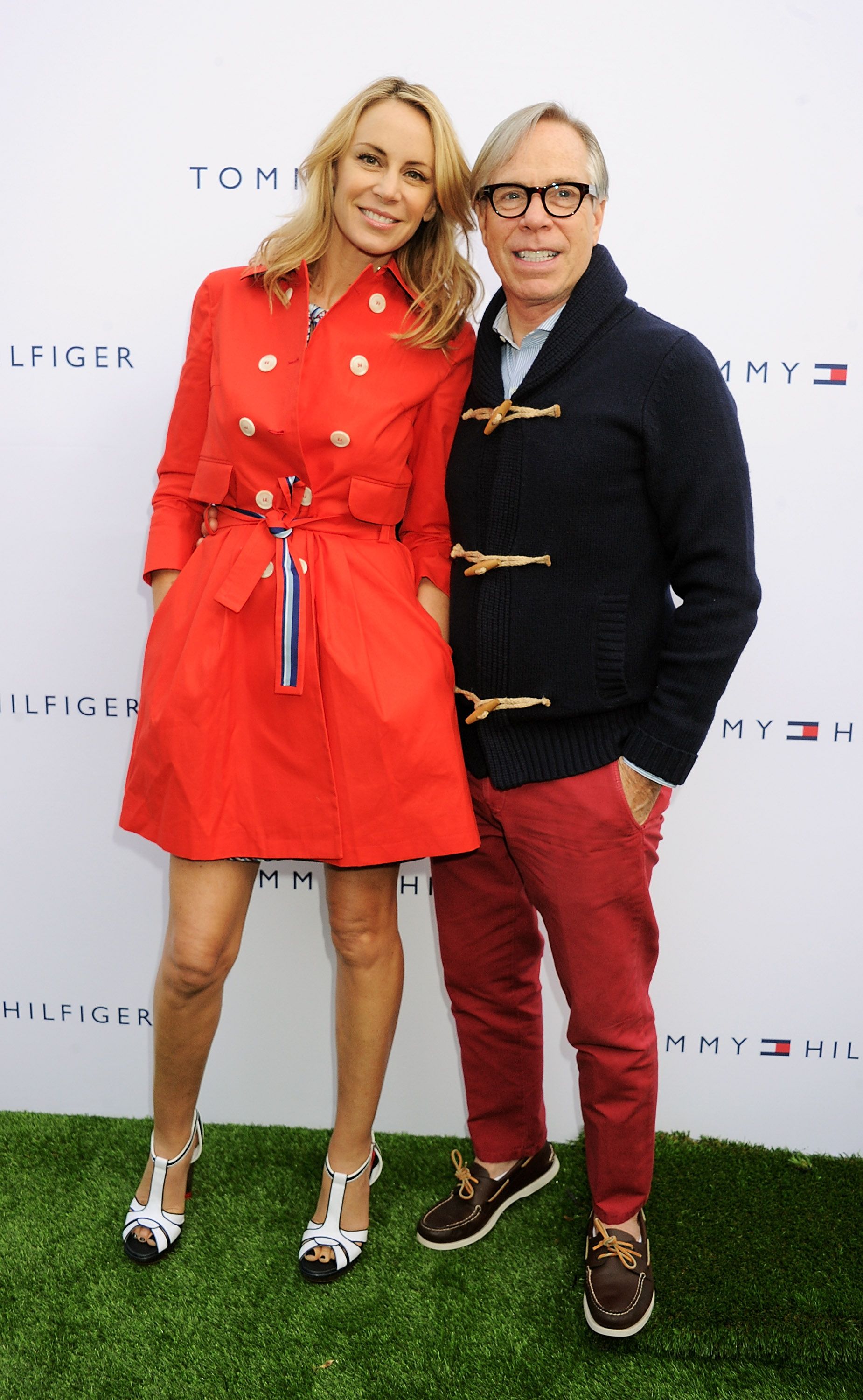 The waterfront property's interior designed by Martyn Lawrence Bullard, an English interior designer and television personality based in L.A.. No, not the Martin Lawrence. Martyn Lawrence Bullard.
Hilfiger's home was featured on the cover of Architectural Digest back in 2014, showing its colorful rooms and art displays.
The beach retreat is over 10,000 sq ft of living space set on over a half-acre. It includes seven bedrooms, eight full baths and four half bathrooms, and a 6-car garage. By the entrance, visitors can observe a black marble staircase and a double-height art gallery.
The home features a spacious living room with walls of glass and a bar, a gourmet kitchen with high-level appliances, a formal dining room with it's unique black-and-white theme, a colorful media room, a one-of-a-kind gym, TWO guest apartments, a master suite, and, for added convenience, an elevator.
The outdoors include an infinity pool, a beach cabana, a fire pit, a bar, and a barbecue. The home's greatest feature? This place is only steps away from the beach. Ok, maybe not THE best, but it's up there.
The couple's love for real estate is notable. They recently sold their unconventional penthouse at the Plaza Hotel in 2019 for over $31M. They also sold a four-bedroom duplex-- in the same hotel Mr. McCallister spent Christmas in-- that was listed for $80M last year. In addition to these gems, Hilfiger and his wife let go of a Mediterranean-style mansion in Palm Beach for $35M in 2017. Tommy also said some racist stuff in the '90's that we haven't forgotten about. Irrelevant to this article, but is it?
The Hilfiger's mansion is currently on the market at a price of $23.5M. Browse photos below and feel free to contact us with any questions.
Remember to contact us at Castles Unlimited with all of your real estate needs!