Fewer areas of our fair region are changing faster than the South End, particularly the northeastern corner of that Boston neighborhood. Major developments either recently opened, completed, underway, or planned are driving that change through more than 2,400 new apartments and condos--and the thousands of fresh residents these projects will surely bring. Here are the 12 most consequential.
1 Ink Block Apartments
The 315-unit, three-building apartment complex started opening last winter and is mostly leased up.
2 Sepia Boston
This is the 83-unit condo component of the Ink Block. Nearly every unit sold before its opening this year.
3 Siena at the Ink Block
This 79-unit condo project, also part of the Ink Block, is under construction. It includes maisonettes, a relatively rare thing in Boston real estate.
4 600 Harrison Avenue
This old archdiocese of Boston parking lot is being turned into a 160-unit apartment building with ground-floor retail.
5 The Cosmopolitan
The shuttered Italian Renaissance Revival church and its courtyard are slated to become 63 condos and a 48-space parking garage (with 25 more spaces designated at a nearby carpark). The condos in the complex, dubbed the Cosmopolitan, would range from studios to 3-BRs.
6 345 Harrison Avenue
The city in February 2015 signed off on a two-building, 560-unit apartment complex for the old Graybar Electric site. It will also include tens of thousands of square feet of retail and amenity space.
7 Jordan Lofts
The 18 condos in this commercial-building conversion went on sale in August 2015.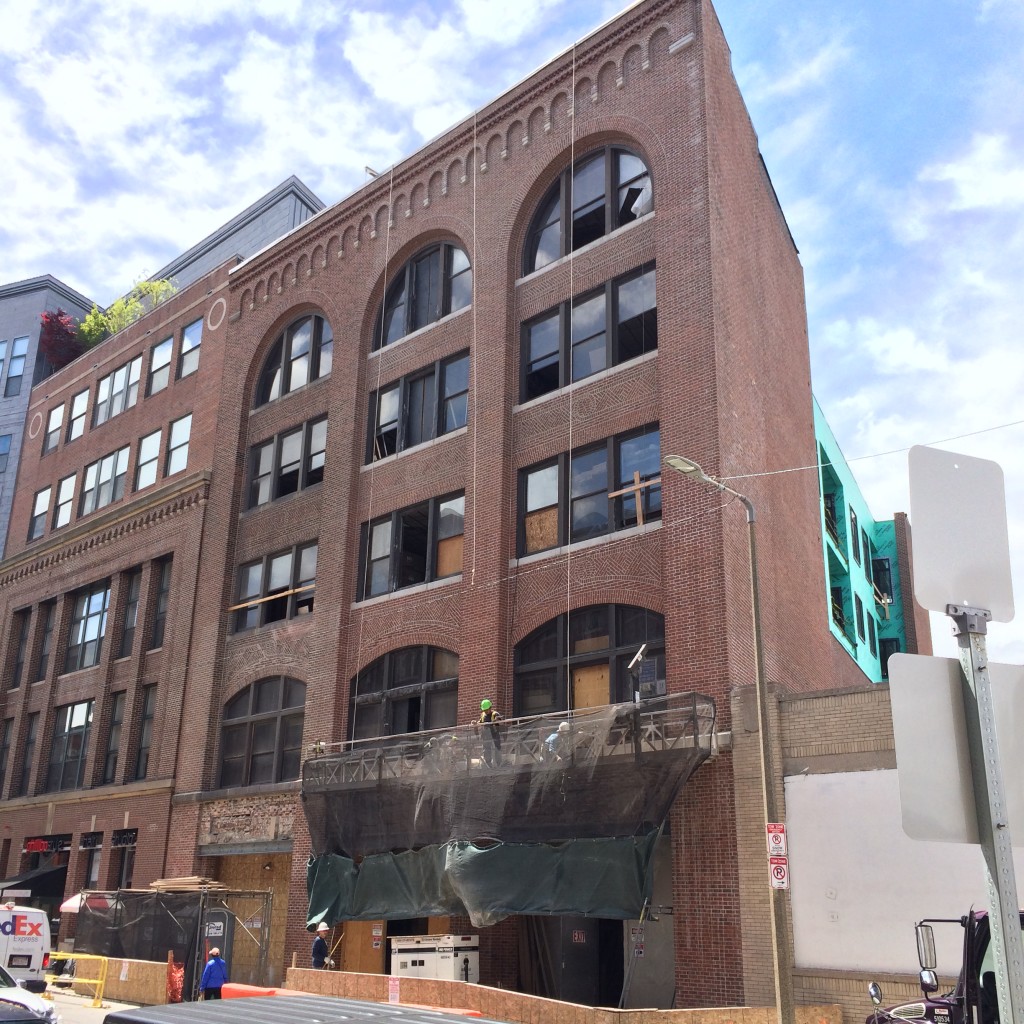 8 The Lucas
This under-construction church conversion is due to include 33 condos. Closings have already started and several condos have been listed in the low seven figures.
9 Building C at 460 Harrison Avenue
The old SoWa Vintage Market was converted into 30 apartments and gallery space. Leasing for the apartments started in September 2015. One-bedrooms start at $2,500 and 2-BRs at $2,875.
10 Troy Boston
The two-building, 378-unit apartment complex opened in the first half of 2015.
11 575 Albany Street
This address is the locus of a two-building, 3.1-acre development due to include 710 apartments, plus 14,000 square feet of retail space and 40,000 square feet of offices (the development also includes a refurbishment of 660 Harrison Avenue). The taller of the two buildings, 19 stories, will be the tallest new construction in the South End.
12 380 Harrison Avenue
Plans emerged at the end of 2015 for a conversion that will likely produce 300,000 square feet of residences and retail where the shuttered Quinzani's Bakery and Ho Kong Bean Sprout Co. now loom. Stay tuned.
Original Article by Curbed Boston- Click Here
Author: TOM ACITELLI