tech
After looking at 120 suburbs in the 50 most populous American cities, Movoto Real Estate blog found Newton, Massachusetts to be the fifth safest suburb in America.
They formulated their rankings based on the most recent FBI crime reports from 2012, and looked at property crimes per capita (which include burglaries, thefts, and motor vehicle thefts), violent crimes per capita (which include murders, rapes, robberies, and aggravated assaults), and the chance of being a victim of crime.
After their research was conducted, Newton is ranked number 5 on the complete list of safest suburbs. The list is:
Carmel, IN

Fishers, IN

Parma, OH

Dublin, OH

Newton, MA

Cary, NC

Apex, NC

Oro Valley, AZ

Cupertino, CA

Germantown, TN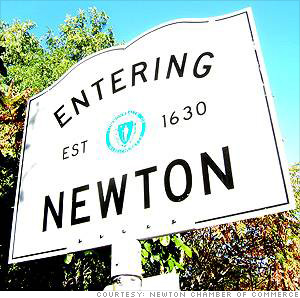 Looking at the details, Newton was ranked 12th safest in terms of violent crimes per capita, and 3rd safest when it comes to property crimes per capita.
Home to over 85,000 people, Newton only saw 970 crimes total in 2012, with 76 categorized as violent and 894 being property related. The majority of the violent crimes were made up of aggravated assaults and there were no murders reported in 2012.
Keep up the good work Newton!
If you're interested in buying a property in Newton, check out some of these local listings on our website, Castles Unlimited.