This year is quite different, to say the least. Many industries experienced radical changes in the way to do business and overcome the financial crisis, and the housing market was no exception.
In the early stages of the pandemic, several secondary homeowners left the metro areas looking for more solitude and comfort with the shift towards working from home. Potential secondary homeowners are preparing for soaring infection rates, therefore, the demand for second homes has increased 100 percent year over year while demand for main homes rose 50 percent, which is pretty impressive as well.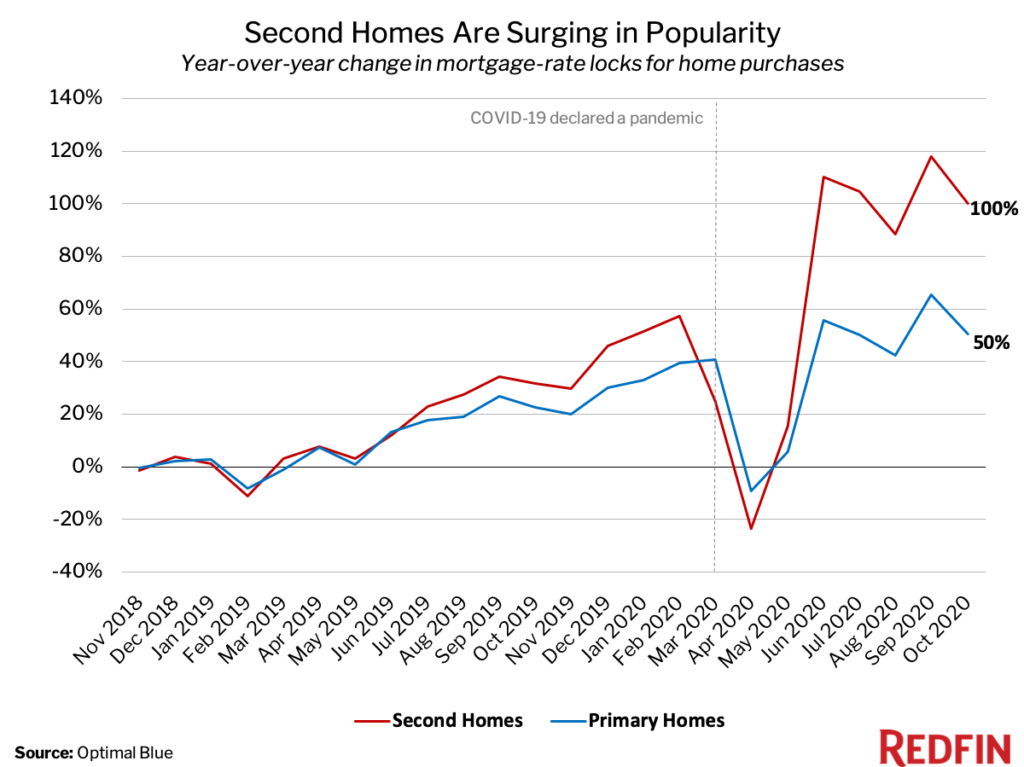 Taylor Marr, Redfin's lead economist, believes that with both low mortgage rates and remote working, Americans feel motivated to move to a second home outside big cities. On another hand, existing inventory has declined, leaving sellers with little to no options since they don't have a place to go. A solution for many buyers has been choosing fixer-uppers or purchasing land.
This situation increments bidding wars outside metro areas as sellers take less time to decide which offer is the best.
The pandemic has changed people's mindset. Potential buyers are taking into account all the time they'll spend at home, and the financial benefits of a second home. The 0% interest rates was definitely inspirational for some.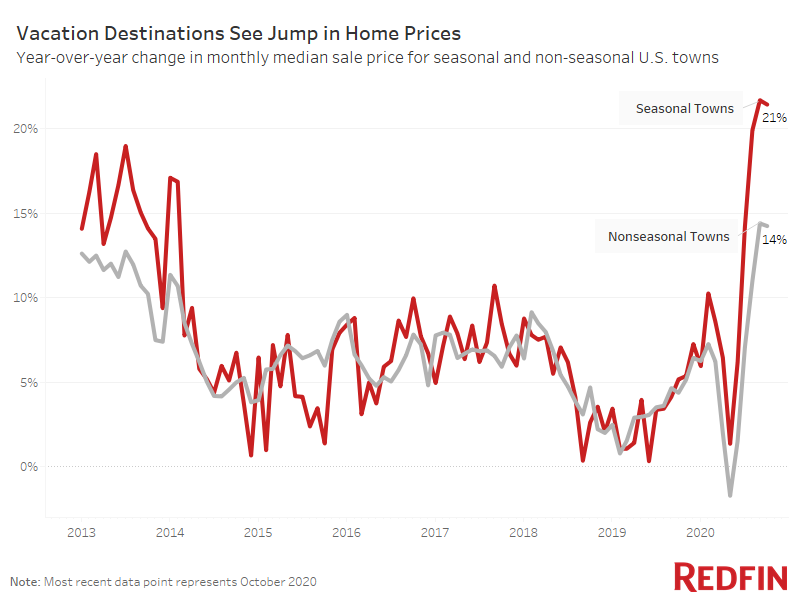 REMEMBER TO CONTACT US AT CASTLES UNLIMITED WITH ALL OF YOUR REAL ESTATE NEEDS!