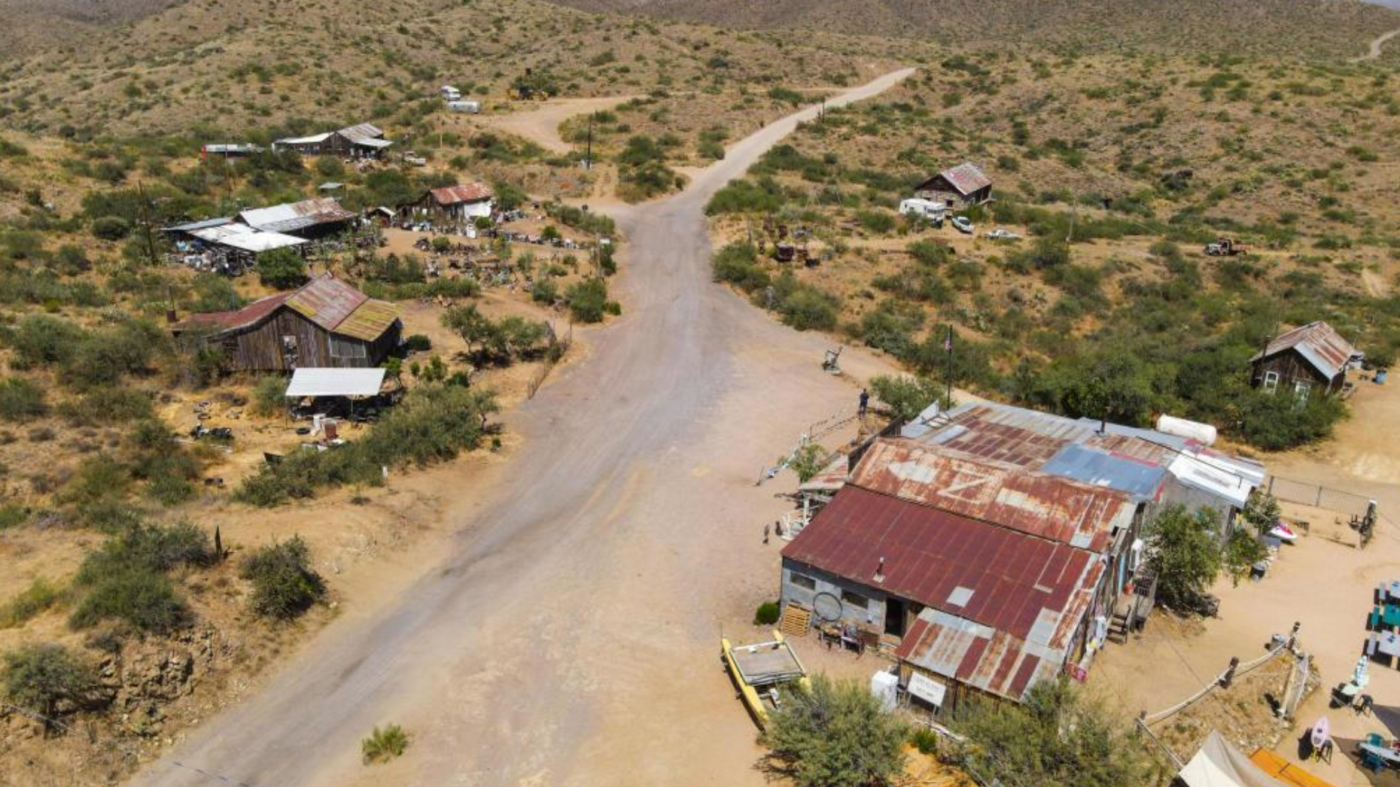 The pandemic has left a lot of people wanting more living space to quarantine in. This big buy could make that dream a reality for one lucky buyer. This Arizona ghost desert worth $1.25M is now available for purchase.
The 156-year former gold mining town is 40-acres and is located in the hillsides of Prescott National Forest. The property is currently home to a low-key, friendly population who prefer to live remotely.
As a plus, the buyer will also acquire mining rights, and the power to rename the town, which has had two previous names since 1864.
The ghost town, Cleator, is located just outside of Phoenix, and has had the same owner for nearly 100 years. One family has owned it ever since James P. Cleator acquired it in 1925. The town features a historic bar called "Cleator Bar and Yacht Club", which is still running.
According to the listing agent, the chance to own a ghost town is very unique and rare. Both a one-of-a-kind living situation, or an interesting development experience. The new owner can convert the town into a recreational spot, a resort, a vacation destination, or whatever they want. If their desire is to keep it as-is, that is fine since the renters have month-to-month leases, including the bar's operators. If someone is willing to upgrade some roads and get to developing, this is a great spot for the next Aman-like resort.
Remember to contact us at Castles Unlimited with all of your real estate needs.