Ardie Tavangarian, a developer in LA, has a penchant for luxurious homes.
His 2019 home sold for a quick $75M, but his latest creation, a villa with two safe rooms and a retractable roof for stargazing, isn't for sale. Instead, he's renting out the Palisades estate.
At $350,000/month.
Tavangarian saw that people have wanted more luxurious, amenity-packed rentals during the pandemic.
The price is ambitious, and within reason. The property debuts at a difficult time for the luxury market. Sales in cities that were hit hard, like New York, have slowed, while Los Angeles has started to pull forward. The spring market is still showing some signs of resistance from the pandemic, like showing restrictions and buyers who are unsure of how to handle Covid uncertainty.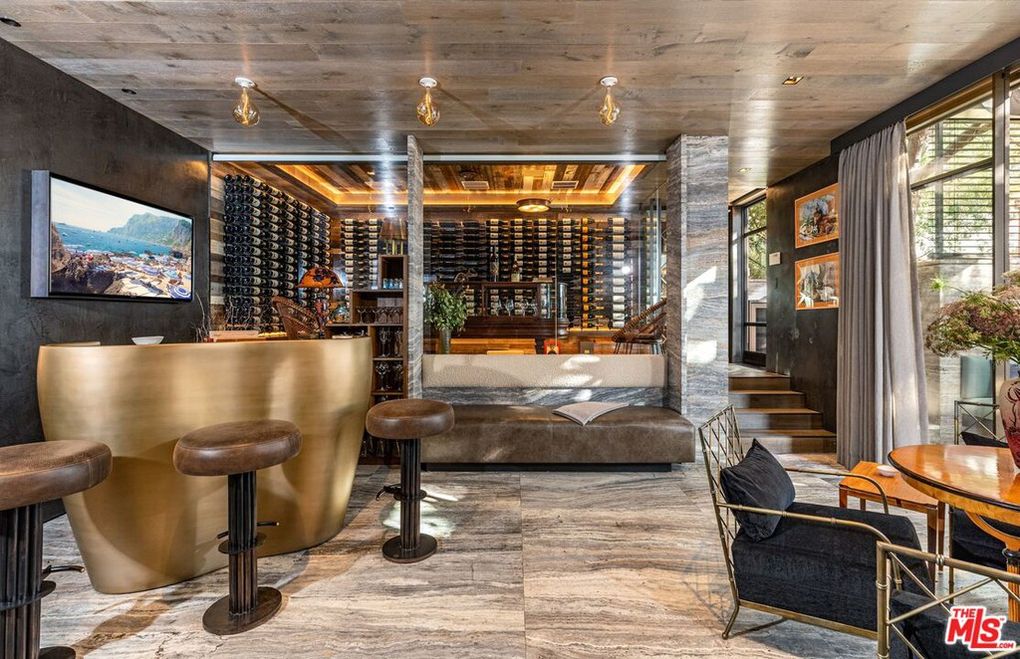 Tavangarian revealed that Elon Musk already toured the property. Considering his recent decision to sell all his homes, this was likely Mr. Tavangarian's interview for the deal him and Musk are currently working out. Four of Musk's properties, some adjacent to each other in The Hills, will go to Tavangarian. The tour of the developer's own property was probably to show his design prowess and prove to Musk that he was worth striking the deal.
Overlooking the Santa Monica Mountains, with the ocean in the distance, we find roughly an acre of land next door Tom Hanks and Rita Wilson. The land cost Mr. Tavangarian about $7.25 million 7 years ago. It's hard to tell how much he spent on renovations, but the accent wall spanning the side of the home cost $2M alone.
This six-bed comes with a fully stocked wine cellar, a spa, and a movie theater. The garage doubles as an entertainment venue with it's large turntable that transforms into a dance floor.
The master suite is accessed casually via retinal scanner. It has a custom roof that retracts to reveal the sky either through glass, or nothing at all so you can float into the stars. This sky-portal also doubles as a great surface for projecting movies.
The art throughout the house was handpicked by Tavangarian, forming a catalogue including the likes of Damien Hirst.
Outside we find the infinity pool with a hidden jacuzzi, cabanas, a sauna pod, and an outdoor dining area enclosed in olive trees. The driveway consists of concrete squares with grass dividers, and you'll find parking spots that raise to reveal more car storage. See the video below to see the Hollywood Mercedes going for a ride on one of the rotating spaces. It includes a whole virtual tour that you'll want to witness. Check it out: