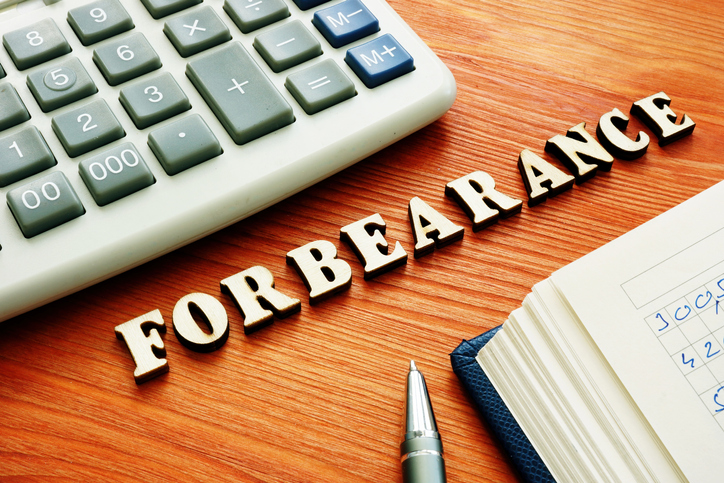 For the first time since March, the total number of mortgage loans in forbearance has decreased to 8.48% from the previous week of 8.55% (Mortgage Bankers Association). Currently, there are 4.2M homeowners with forbearance plans.
Fannie Mae and Freddie Mac loans in forbearance have decreased to 6.31%, for the consecutive week. Loans in forbearance for depository services, portfolio loans, and private label securities (PLS) have also declined from the previous week. Likewise, loans in forbearance for Independent Mortgage Bank (IMB) to 8.40% from the week before (8.43%). However, Ginnie Mae loans in forbearance remained the same for the third week in a row at 11.83%.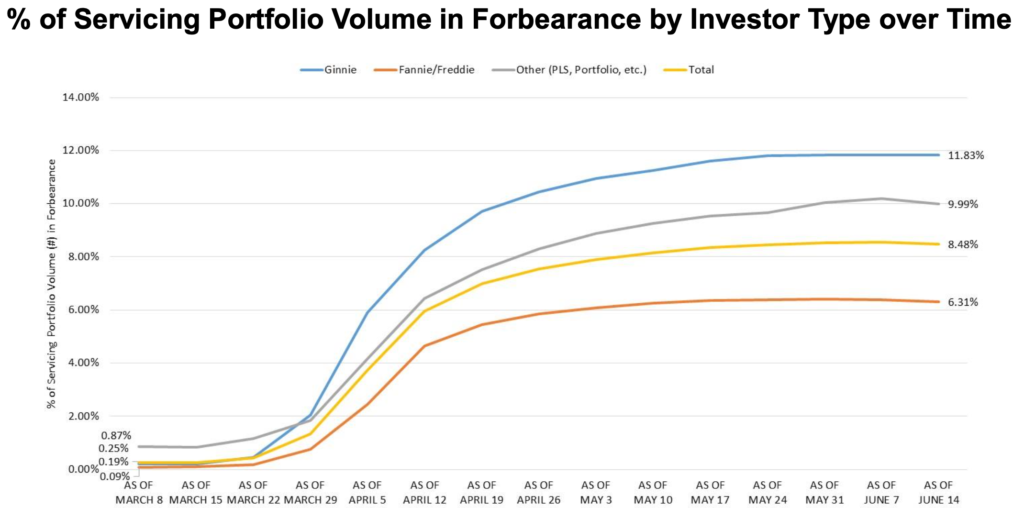 "Fewer homeowners in forbearance underscores the continued improvements in the job market, and provides another sign of the fundamental health of the housing market, which has rebounded considerably over the past several weeks," said MBA's senior Vice president, Mike Fratantoni.
Forbearance requests across all investor types, as a percent of servicing portfolio volume, declined to 0.15% the week of June 14, from 0.19% from the previous week.
Even though it is unclear if the CARES act at the end of July will end all benefits, impacting the percentage of forbearance inquiries from homeowners, the MBA's VP is optimistic about the future.