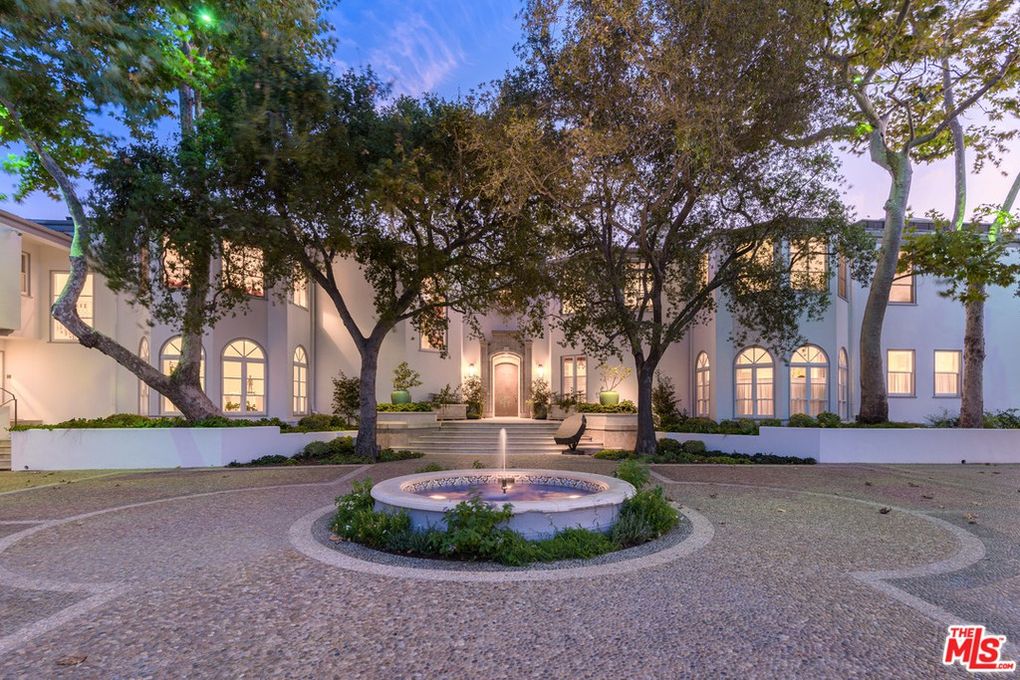 Norman Lear, T.V producer and writer known for producing 70's sitcoms such as: "All in the Family", "Sandford and Son", "One Day at a Time", "The Jeffersons", "Good Times" and "Maude", is on the market for a home. That means he's also just listed his Brentwood home for $5M less than he was asking for last year-- potentially realizing he is approaching ancient.
The L.A residence located in Brentwood clocks in at 14,000 square ft, and sits on an 8.29-acre lot. Back in 2015, Lear listed the place for $55M, and every year since then he has lowered his ask by another $5M.
The producer's wife, Lynn Lear, has added amazing amenities to the house over time, including: an outdoor kitchen, a tennis court, a gym, added offices, a guest house with a private jacuzzi, and a massive 35-car garage. She made other smaller changes as well, like painting the exterior, and adding new floors and windows.
Guests are greeted by a breathtaking water fountain at the main entrance. Upon entry, you discover the foyer, gallery, and an elegant staircase leading upstairs. The formal living room is spacious, but the dining room floods with natural light from the east, offering a relaxing environment. The residence also features an eat-in chef's kitchen, a master suite with its own fireplace, a private screening room, a two-story library, a pool, spa, gym, and, considering the location, it's no surprise that the terraces and decks both offer exceptional views. What is a surprise is that LeBron has yet to buy it.
Those views open up the ocean, canyon, and city to your home. If you're not sold yet, the listing includes a security guardhouse at the front of the main residence, and a one-acre lot that the new owners can convert into whatever their heart desires.
Click here to learn more detail and see more photos!
Remember to contact us here with all of your real estate questions and needs!