Photo Source: MLS
Greater Boston recently sold all of these massive dream homes with direct water views for millions of dollars.
These multimillion-dollar homes are in Ipswich, Marblehead, and Gloucester.
Ipswich's property sold the most for $7.7 million.
A new Back Bay listing sold for $3.9 million.
Check them out:
4.
10-81 Fox Creek
Ipswich
On August 25, this 284 acre house sold for $7,700,000. This house features 7 bedrooms, 5 full bathrooms, and 2 half bathrooms. With a living space of 5,753 square feet, the land is a mixture of meadows, lawns, woodland, and a marsh on the coast. The tidal front spans 2.15 miles. A circa 1860 Colonial-style caretakers residence and a bow-roofed barn also adjoin the main estate.
3.
329 Ocean Avenue
Marblehead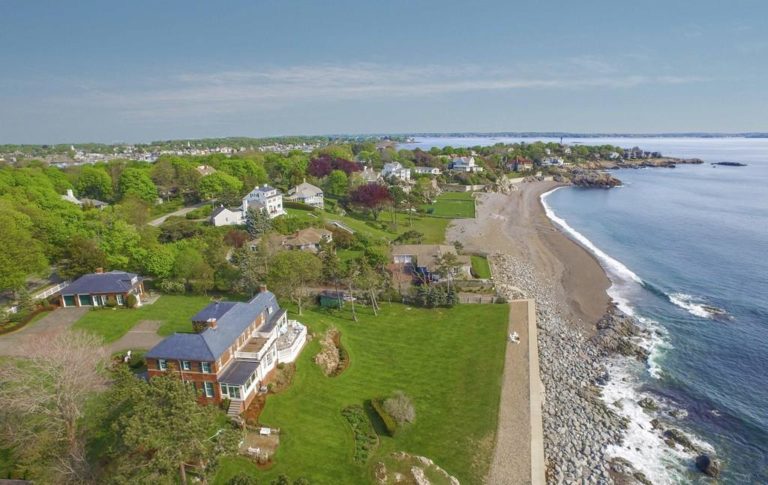 On Tuesday, this 1.95 acre home sold for $5,800,000. This brick Georgian house features 6 bedrooms, 5 full bathrooms, and 2 half bathrooms. Boasting 10-foot ceilings, hardwood floors, and moldings throughout, this oceanfront property has a living space of 5,918 square feet. Not only that, but there is also a 2 car garage, and its carriage house has a 1 bedroom, 1.5 bathroom apartment with a fireplace and ocean-view terrace. This estate's ocean front spans 280 feet with private access to the beach.
2.
24 Bass Rocks Road
Gloucester
On Wednesday, this 1876 home sold for $4,400,000. Featuring renovated 7 bedrooms, 5 full bathrooms, and 2 half bathrooms, its Shingle style sits on a 1.08 acre lot. It is 50 feet above the water. The rock has built in steps so that you can walk to a private beach. Amenities include large windows, clear views of the water, other built-ins, and a spacious dining and kitchen area.
1.
423 Beacon Street, Unit 2
Back Bay
This newly constructed penthouse triplex sold for $3,900,000 on August 25. It has 4 bedrooms, 3.5 bathrooms and 2,539 square feet of living space. In the living and dining area is a marbled fireplace leading to the top-of-the-line kitchen boasting luxury appliances, subway tile, and a center island. Last but not least, you can view the city with 360 degrees from the private roof deck.
Photo Source: MLS
Three massive oceanfront estates sell for millions [Boston Globe]