If there was ever a time to consider moving to Neverland, this is it. Recently renamed Sycamore Valley Ranch, Michael Jackson's former home reentered the real estate market earlier this year with a noticeable decrease in price. Last year the estate was listed at $100 million and its return has lowered the price to $67 million. With 2,700 acres of land, a pool, tennis courts, lake, "Disney-style" train, barn, guest house, dance studio, and 50-person movie theater, this is a dream come true for potential buyers.
Located in Santa Barbara County, California, the estate was named "Neverland Ranch" after the fictional land in Peter Pan when Jackson purchased the estate in 1987. Although the amusement park rides and exotic animals have been removed from the estate, listing photos show that the Neverland clock topiary remains, even after the estate's name change.
The estate consists of multiple buildings including a guesthouse, pool house, barn, corrals, and a private fire station. Along with all of this you can find a flowing waterfall, manicured gardens, swans, and a beach. Everything you can imagine and a few things you would never think of are part of the charm of this estate. This is a dream come true for a lucky buyer.
You can see this estate and many others like it at https://castlesmag.com/.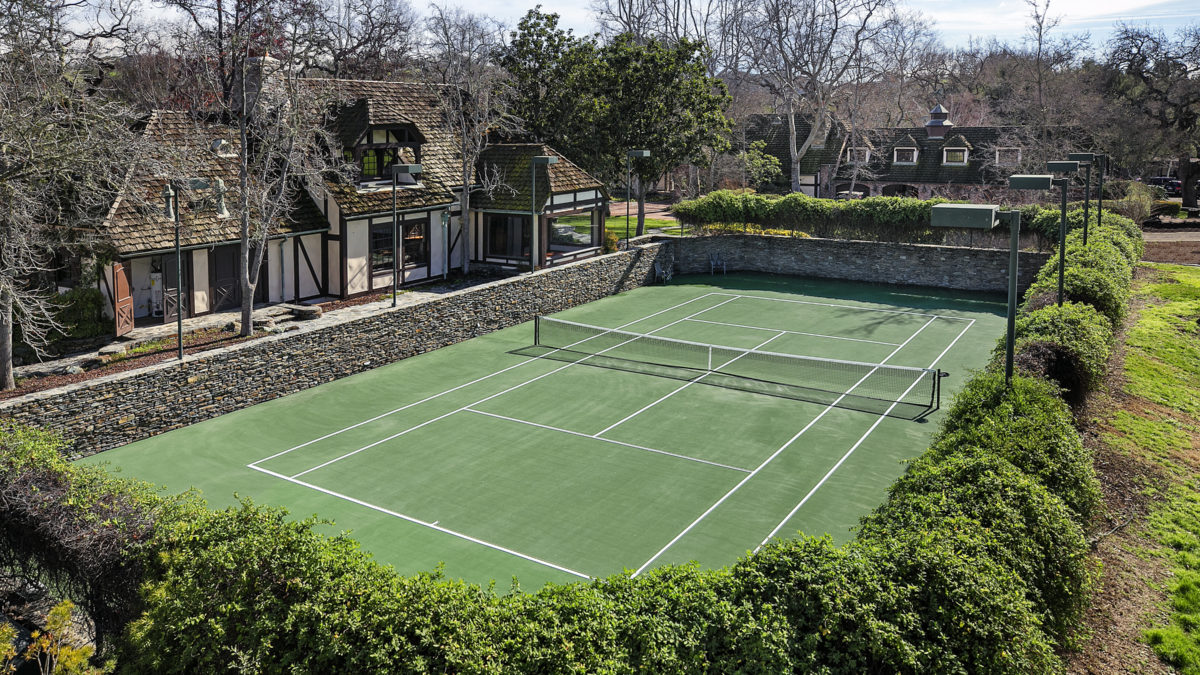 Photo Source via http://www.joycerey.com/