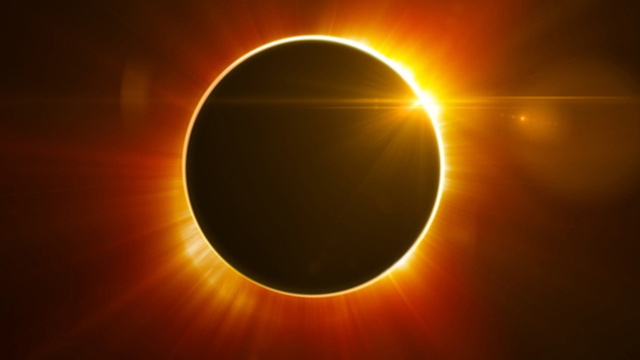 On August 21st a total socal eclipse will be visible in the continental United States for the first time since 1979.
Boston won't be directly under the eclipse and so only a partial eclipse will be visible. Around 2:45pm will be the best time to see the eclipse, at which point around 63.2 percent of the sun will go dark. The Weather Channel is calling for sunny skies that afternoon so Boston should get a good view of the eclipse.
If you can't make it outside the see the eclipse note that another alignment of the sun, earth, and moon won't happen like this in the U.S. until 2024.
It is recommended that you use a solar filter at the end of a telescope to view the event. Never look directly at the sun. Sunglasses and binoculars won't offer enough protection.
Boston Solar Eclipse When To See [Boston Curbed Magazine]