Earth tones
Picture sandy browns, oranges, reds, greens and plum colors. The hue can be light or dark but the colors should be muted and calming.

(via Elle.com)
Wallpaper
Wallpaper is back but not the floral kind from your grandparent's walls. Today's wallpaper is all about geometric patterns and natural designs (picture tree branches, water, waves or other natural prints)

(Left via grahambrown.com. Right via Pinterest)
Textured wood floors
While this was common in 2016, it's evolving. Textured wood is overtaking the traditional glossy wood. Wire brushed and hand scraped wood are trends to look for.

(via lumberliquidators.com)
Natural materials
Wood and stone particularly. Stone is great for countertops while granite or quartz is elegant in the bathroom. Modern wood paneling, flooring and exposed beams are also making a comeback.

(Via randythomas.co)
Tuxedo cabinet
Tuxedo cabinets features dark lower cabinets and lighter walls and upper cabinets.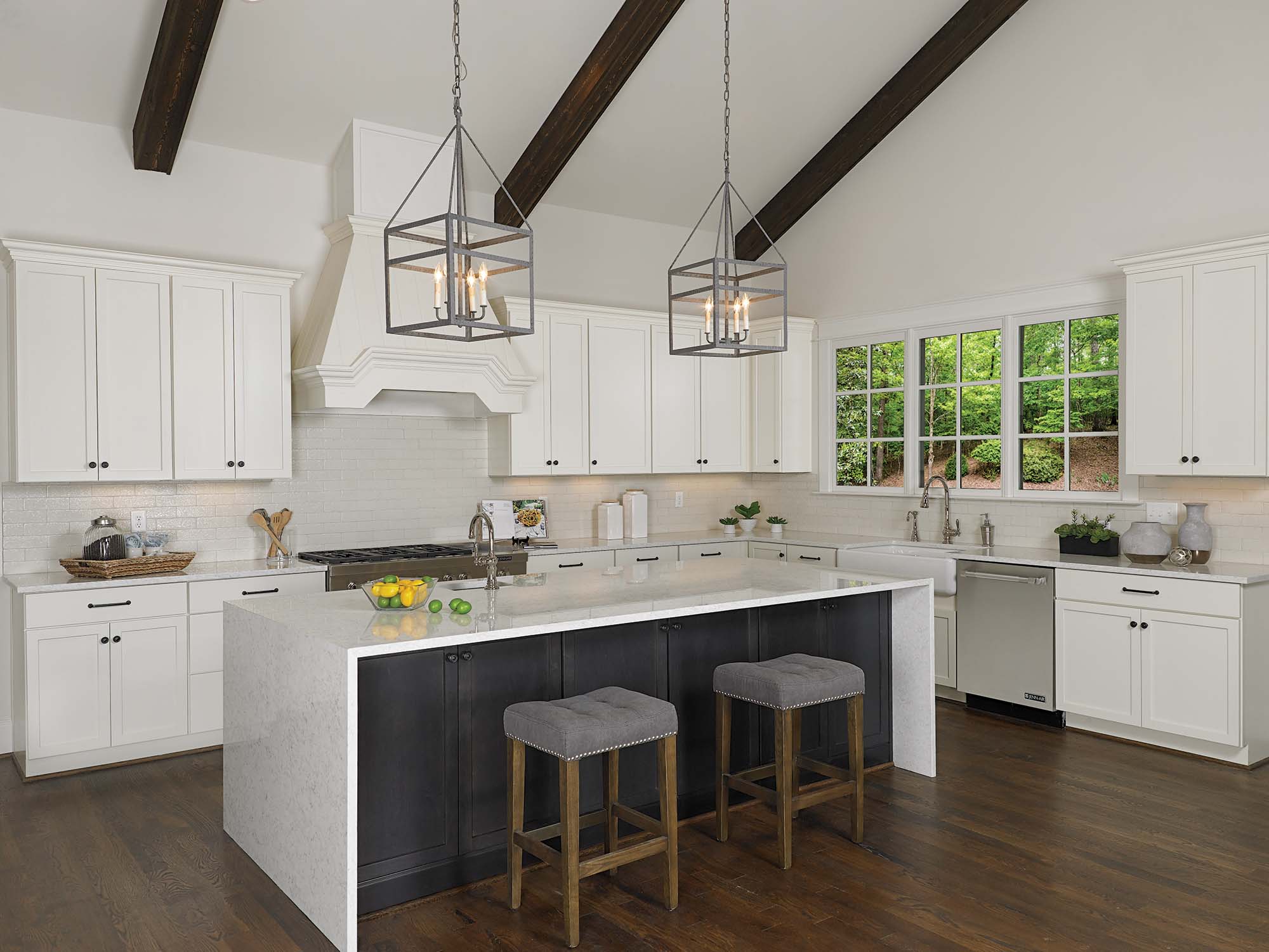 (Via wellbornforest.com)
Hidden appliances
While stainless steel or colored appliances provide a nice contrast, the trend is shifting toward hidden appliances. Cabinet faces for dishwasher and refrigerator doors and drawer-style microwaves are going to be popular.

(via houzz.com)
Walk-In Showers
Spa bathtubs are out due to water waste and maintenance hassles. Tiled walk-in showers have been creeping their way to the top for a while now and will be even more popular in 2017.

(Right via elementsofstyle.com. Left via skylabarchitecture.com)
Open floor plans
There are tons of benefits to a combined living, dining and kitchen area and luckily its among the emerging design trends. Fewer and fewer homes will features formal separate spaces anymore.

(via freshhome.com)
Dark wood finishes
Dark wood is going to overtake light this year. Modern design is all about contrast so dark wood against a light background is the perfect contemporary combination.

(via builddirect.com)
Sustainability
Look for recycled materials, reclaimed wood and other sustainable building supplies

(via Pinterest)