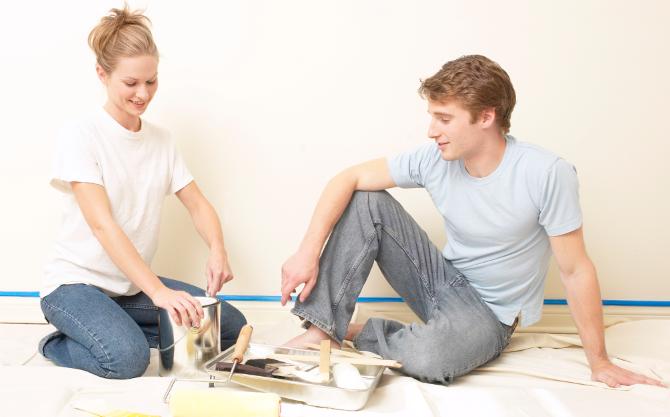 Buying a home can prove difficult depending on location, price, and rates; however, chances might be even harder for those a part of this generation: Millennials. For all those individuals born from the 1980s to late 1990's, also known as the children of the Baby Boomers generation, can anticipate a harder time when looking into the housing market.
According to Bankrate.com's recent report on affordability, credit accessibility, employment, and other glaringly important factors when looking to invest in such a purchase, Millenials face harder conditions. Also deriving information and data from CoreLogic, the U.S. Census Bureau, and the National Association of REALTORS®, these top ten states are perceived as the toughest for buyers from the millennial generation.
California
Ranking at number 49 for affordable stock and low homeownership rate for millennials, California is the first state on the list. Many people flock to California as a place to live, increasing the competition to break into the market.
Hawaii
Perceived as the tropical getaway, Hawaii is a hot commodity. A lot of competition can be attributed to simply supply and demand, and Hawaii is definitely in demand. Desirable places to live are desirable for a reason, and in this market these places can afford to sky rocket their prices.
New York
Already ranked as one of, if not the most expensive place to live in the United States, New York is definitely a hard location for millennials to seek out. Always happening, crowded, and awake, New York maintains an intriguing forefront that can entice eager Millennials who soon find that living in the Big Apple comes at a price.
Other tough states for millennial buyers (in order): Louisiana, Mississippi, Rhode Island, Texas, Colorado, Oregon, Massachusetts.
There remains many other factors that play into whether or not the state is manageable for millennials. Affordability reigns in as an important one with Iowa, Ohio, and West Virginia as the most affordable and Hawaii, California, and Oregon as the least.
When considering credit accessibility, Alaska, Minnesota, and Nebraska have it best, while West Virginia, Mississippi, and Louisiana have it worst.
In terms of Millennial employment, North Dakota, South Dakota, and Utah weigh in as the best states. Alabama, West Virginia, and New Mexico rank as the worst for millennial employment.
The homeownership rate for millennials is also influential, for Minnesota, Iowa, and Utah have the best rate. In keeping with the aforementioned trend, Hawaii, California, and New York prove to be the worst for this category.
While the fight to settle down heats up, the competition grows fierce. Millennials looking to crack into the home purchasing sector right now ought to consider if where they live is as important as the affordability and opportunities available there.

(Photo provided by Scott Lewis under CC BY 2.0)