An entire American town is up for auction. Sugar Grove Station in West Virginia was built as a United States Navy military base to support the National Security Agency's surveillance operation. The original parabolic dishes continue to track the location and content of international telecommuncations and are not part of the sale - they are hidden form view behind a mile thick forest.
When it became unnecessary to house analytical staff at the base it was retired and put up for auction.
Constructed between 1960 and 2014 the gated town has private full-service utilities to support up to 500 people on over 120 acres. The strange city includes 80 like-new homes on tree-lined streets, a swimming pool, bowling alley youth center community center, a gym full sized indoor basketball court, tennis and racquetball courts, a football field, a large playground with a kiddie pool and 12 guest cabins for visitors. There are also several large building for multiple use as well as four-section hobby building for working on cars, woodworking shop and other creative pursuit in addition to a police and fire station.
Sugar Grove is surrounded by the George Washington and Jefferson National Forests between the Allegheny Mountains and the south fork of the Potomac River. Located within a 13,000 square mile area known as National Radio Quiet Zone, no cell phones, WiFi or equipment operating no radio frequencies are allowed. The Quiet Zone was established in 1958 by Congress so there wouldn't be any interference with the parabolic dishes or the National Radio Astronomy Observatory 30 miles away.
The minimum bid is $1 million dollars.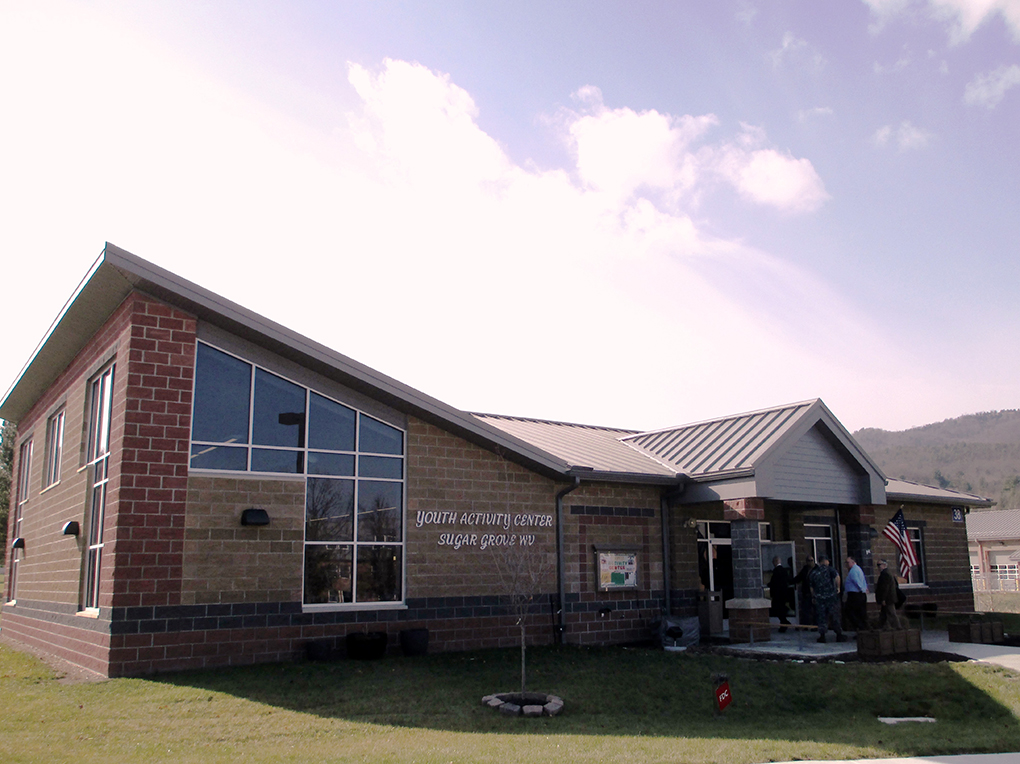 AD