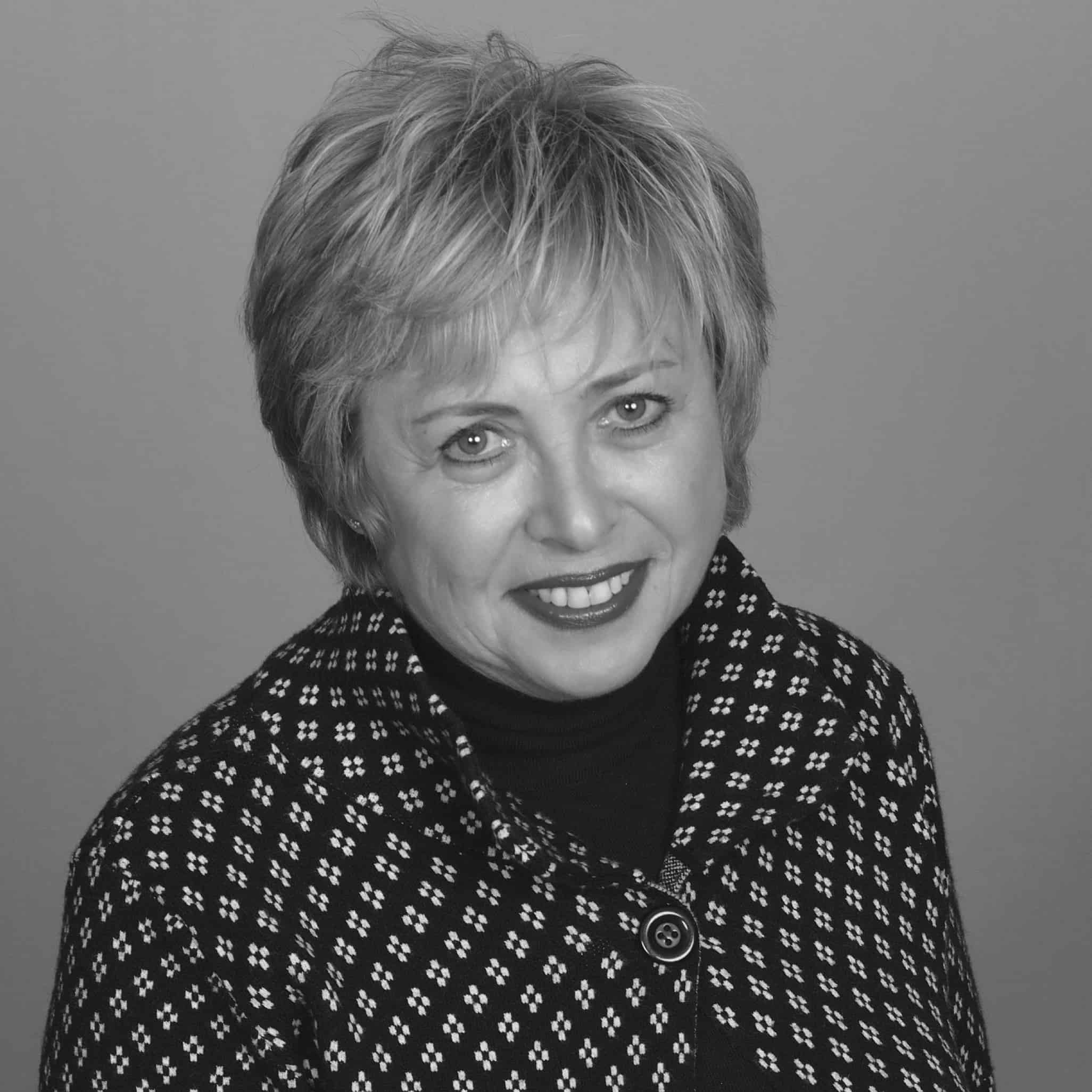 Senior Vice President
|
CRS, ABR, GRI
I am offering to my clients over 19 years of experience representing buyers and sellers and guiding them through all the complexities of real estate transaction. My thorough knowledge of current market provides advantage to my clients whether they are buying, selling, or renting [...]
I am offering to my clients over 19 years of experience representing buyers and sellers and guiding them through all the complexities of real estate transaction. My thorough knowledge of current market provides advantage to my clients whether they are buying, selling, or renting property.

I am dedicated to being completely honest and truthful in advising clients about the pricing and the marketability of their properties. I am determined to satisfy my clients' needs, and I will always strive to meet and exceed their goals. I always make sure they get the best possible deal, and that they are fully satisfied.

My credentials include expertise in short sales and foreclosures, extensive knowledge of Newton, Brookline, and other areas around Boston, ability to translate for Russian speakers, access to excellent mortgage brokers and real estate attorneys, as well as negotiation expertise, ability to work with variety of clients: from first time buyers to real estate investors. I was admitted to The President's Club and Top 10% Producer Club, and received Excellence Award 6 times.
Here's what Alla's clients are saying:
"I was a first-time home buyer with very specific requests. Alla listened carefully to all my requests and with her diligent effort was able to help me find the perfect home. As someone going through the home buying process for the first time, I had a lot of questions. Alla spent hours on the phone with me answering all my questions in great detail and making this process very easy. I appreciate all of her help and the level of dedication she has to her clients! I would definitely recommend Alla to anyone looking for a diligent and honest agent."
Greg
"My wife and I were first-time home buyers, and we were so fortunate to have Alla as our agent. She is highly experienced, exceptionally skilled and knowledgeable, and also genuinely caring. She was ready and willing to walk us through every step of the process, right by our side and available at any time. We were truly fortunate to have her astute and seasoned wisdom to guide us. She explained things for us in a detailed and considerate way and was incredibly responsive, thorough, and diligent, helping us to understand what was important to consider and what could be let go to accomplish our goals.
Our first experience of buying a home was not easy, but Alla helped us effectively navigate every challenge and also made the whole journey enjoyable. It's not a small thing to work with someone who doesn't just "do their job" but truly cares about you, your family, and all the varied dimensions and outcomes of this major transaction. That's what we found with Alla.
We would highly recommend Alla, whether you are a first time home buyer or selling or buying for the tenth time. Her knowledge, skill, experience, and care are truly "the whole package" and then some!"
Andrew & Brodie Juraschek

Some people merely do their jobs... and then there are those who go the "extra mile". Alla falls into the latter category. She went above and beyond for me in a somewhat tricky sale scenario. She made me fully understand the process without overwhelming me with minutia. When you're selling and relocating, it's easy to become overloaded with tasks and minor details, so it's important to have someone who understands and keeps you moving forward at a pace you can follow. Alla did that and more. She was highly responsive, and worked day and night to sell my home.
Simply put, I highly recommend Alla Iokheles for your real estate transactions."
Michael S. Forti
"We are returning customers of Alla. We bought a property with her in May 2015. Alla went above and beyond to make sure that we had as positive of an experience as possible. Alla was extremely knowledgeable of the current market and pointed out the value to the buyers. She was extremely flexible - she accommodated our schedules and was available in the evenings and weekends. She has a wide network of contacts relevant and necessary for a home purchase. She was respectful of the sellers and other real estate brokers and in general composed, friendly and approachable. We would return to work with Alla again."
Yana & Mike
"Alla helped me buy an ideal home in Newton, MA this year. I am very lucky to have Alla as my agent. When my wife and me decided to buy a home, we knew a little about market. Although our budget was quite limited at that time, we really wanted to buy three bedrooms home for my expanding family. Alla first analyzed the market for us and gave us some valuable suggestions. Because of limited budget, we could not compete with other buyers for some well-furnished homes. We finally focused on a home with spacious space but in old condition. According to Alla's experiences and her analysis to the hot market this summer, she predicted we could beat the price a lot because no other buyers made the offer. So we offered the lowest price, she also taught me how to negotiate the price. After several rounds of negotiation, the seller finally accepted our offer. Even after inspection, we also negotiated about 5k prices down. She also gave us some valuable information for loan application, attorney selection, home insurance, even the contractor for home renovation. The whole process was very smooth, just two months. Now we have done complete renovation for my home, it is a quite comfortable and beautiful home for my family. Although we spent around 100k for renovation, I think the total value might increase 200k, that's very good deal. Moreover, Alla is an experienced, considerate and knowledgeable agent, she always answered all my questions patiently and timely responded my phone and email. We really appreciate Alla for her excellent work, I also recommend her to my friends. Finally, I highly recommend Alla as a "Premium Agent". Thanks Alla!"
Hongxing Wang
"The sale of my land in Canton, Massachusetts is a difficult, complicated one, since the lot, although beautiful, has some problems. It would not be an ordinary, routine sale, but that did not discourage Alla. We needed to find a special customer that would not be affected by the problems. Alla did this..... twice (since unfortunately the first sale fell through).
I can't say enough about the good ideas she came up with to make the sale and the dedication and energy she has used in the process, even though her commission in this case is small . She is professional, tireless and amazing, one of the best and nicest Realtors I have met! I really respect her. Even the new prospective buyers praise her."
John Cassidy
Office Location
837 Beacon Street
Newton Centre, MA 02459
Specifications
Languages: Russian
Specialties:
Service Area: